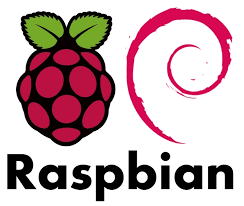 Raspbian Installation
Raspbian is a stripped down linux distribution that you can load on a raspberry PI. I have been using Raspberry PI's for a number of systems in my house. The latest Raspberry PI 3 is Quad Core Broadcom BCM2837 64-bit ARMv8 processor (phew) which means it's pretty fast. It also has WiFi built in which is HUGE (donald T) . Some uses include entertainment systems, web servers, dns servers, and phone pbx systems. So here you go:
Get an SD card.
Download latest Raspbian here.
Insert your SD card and get mount information.
Run df to find mount point and device name.
Unmount the SD card.
Format SD card in FAT 32.
sudo mkdosfs -F 32 -v /dev/mmcblk0
Copy .img file to SD card using dd.
sudo dd bs=1M if="/home/linux/2013-02-09-wheezy-raspbian.img" of=/dev/mmcblk0